When it comes to molds, molds and tools, what comes to mind are the parts that are produced for use in processes such as pneumatic molding or injection molding.
Mold making can be used for different purposes in different fields and industries, making quality mold is very important in the success of any process used for it.
MOULDING
The mold is a hollow block that determines the shape of the product being made. These molds can be made of different materials, the most common of which are aluminum, steel, alloy and copper. Each template also has different components.
These components include pins, pedestals, lifts, ejectors, guides, bushings, and alignment devices.
Since the mold shapes the final product, it is always necessary to use the right quality materials. The mold maker must have a thorough understanding of the final product. Otherwise, the whole chain – from the smallest parts to the parts that play key roles in the production process – is sacrificed.
How is molding used in primary industries
Molds are produced for the production of plastic parts to meet precise standards in a particular industry. Plastic parts due to their versatility and flexibility, as well as their physical and chemical nature, can be used in the production of various parts in a variety of simple to very complex molds with high accuracy and flexibility.
Molding in the injection molding industry
Now that you have a better understanding of the role of molds and molding in the manufacturing process, you can better understand what injection molding is.
As the name implies, injection molding involves injecting any type of material into a mold. Various materials can be used in the process, from metals to polymers, from glass to elastomers.
Basically, this material enters a heated barrel, where it is mixed and transferred to the center of the mold. From now on, the materials harden upon cooling and form the final product.
Pneumatic or blow molding is used to produce hollow plastic parts. It can be done in 3 different ways: pneumatic injection molding, pneumatic tensile molding and extrusion puff molding.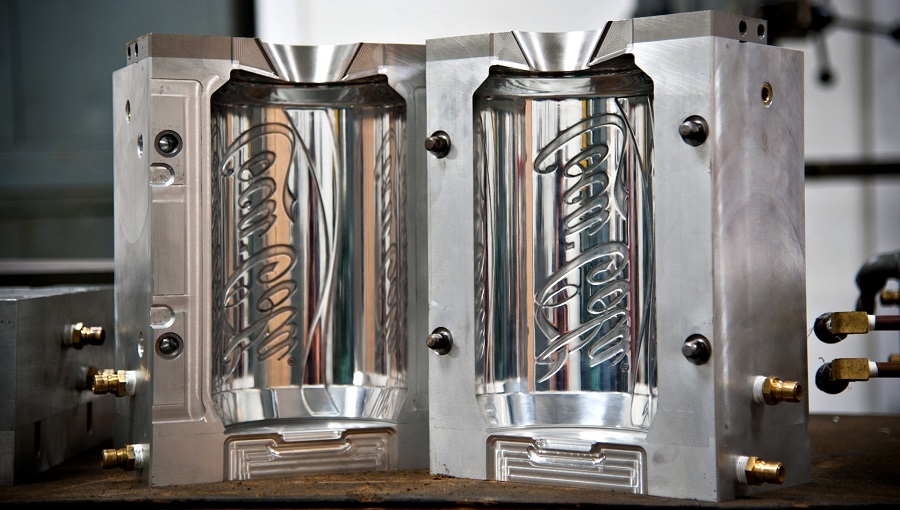 Basically, this process requires air to blow plastic material into the mold. In the next step, the plastic is cooled and the final product is formed.
Tools and accessories for plastic injection
Toolmaking involves the production and acquisition of various components and machines needed to produce anything. This process covers many categories, the most common of which are jacks, fixtures, gauges, molds, cutting patterns, and equipment.
The toolmaking process goes beyond choosing based on what is readily available, or what others use.
Remember that the result of the tooling process directly affects the quality of the final product as well as the costs of the whole process. For this reason, it requires high accuracy and responsibility along with sufficient experience in this field.
"Dear ones, you can see all kinds of plastic injection machines (injection molding) and pneumatic plastic machines (injection molding) on our website, and contact us for shopping guidance and order registration."
Comments (2)
Leave a Reply