blow molding machine for laboratory tools
Blow molding machine for producing laboratory equipment in different dimensions and models for producing all kinds of small bottles, laboratory containers, pipettes, plastic test tubes, balloons, cosmetic containers in different dimensions and sizes.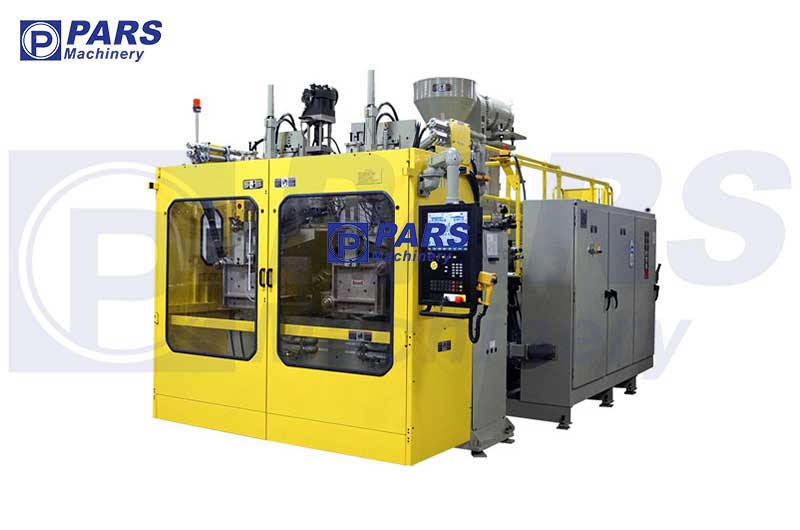 Pars Blow molding Machines Company produces blow molding machines with high variety for various applications in all industrial and laboratory fields.
Small laboratory blow molding machine
The features and facilities of the pneumatic plastic machine for the production of laboratory equipment
Non-pollution, high speed, stability, energy saving and precise position of the carriage movement are the main features of this blow molding car.
The machine is produced without hydraulic system, and servo motor control system is adopted for fast response and strong clamping force. Therefore, the pollution-free production environment largely meets the requirements of pharmaceutical packaging.
High-speed and stable production, so that this blow molding machine can produce more than ten thousand pieces per day, and compared to the hydraulic system, energy consumption can be saved by 40%.
The newly designed internal structure of the mold head ensures that the molten plastic goes down straight and without deviation.
The rate of products with poor quality can be effectively reduced because it is simple and easy to learn about the setting and operation of this blow molding machine.
General characteristics of the blow molding machine for the production of laboratory equipment
Due to the variety of dimensions and different features that each model of car can have, the price of the blow molding machine has a very wide range.
One of the most important features affecting the price of the blow molding machine is the size of the products it can produce, whether it is fully automatic or not, whether it is single station or two station, whether it has an automatic thrower or not, and the ability to produce multi-layer products.
Pars Company is a producer of the best devices and machines in the plastic injection industry in Iran.
  See the types of plastic injection machines (injection molding) and injection blow molding on our website and contact us to buy and place an order.